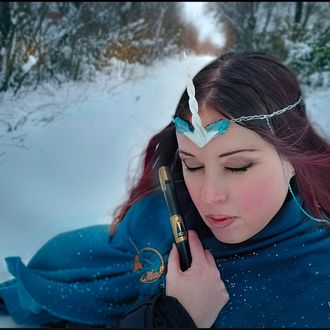 Joran Elane
Vocalist, Songwriter, and Composer
Joran Elane (award-winning singer and co-founder of the fantasy band Elane) published her first solo album "Glenvore" in 2014. Since then she has released numerous singles while also working on her side projects Elenniyah and Skyful of Dreams. She is a sorceress, bard and storyteller of the modern era. Swept away by deep emotions she goes on a quest which she mirrors in her intense romantic music: songs arranged for orchestra, often accompanied by guest artists from near and far. She invites you along to a magical journey where the stars shine brighter again, and dreams and legends come to life. This type of music will probably delight fans of Enya, Loreena McKennitt and Elane. Let yourself be enchanted by the incredible sounds of Glenvore…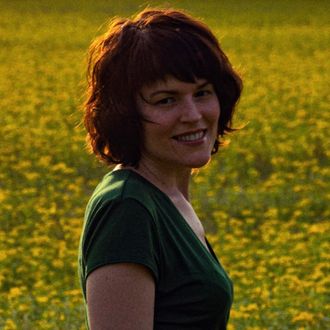 Lara Ausensi
Vocalist, Songwriter, and Composer
Lara Ausensi is a vocalist and composer featured in the awarded VST vocal libraries "Forest Kingdom 3" and "Shevannai, the voice of Elves" masterfully sampled and developed by Eduardo Tarilonte.
Lara is both a classically trained pianist and soprano, who has specialized in the genres of Celtic music, jazz, and world music. She is also the vocalist of the folk band Carrión Folk, with whom she is preparing a new single to be released soon.
She has collaborated with composers such as Iván Torrent, Jo Blankenburg, Siddhartha Barnhoorn, Fran Soto and Jonathan vd Wijngaarden, to name a few.
She is currently working on several projects, including a videogame soundtrack with Sekond Prime, and her own music to be released in late 2023.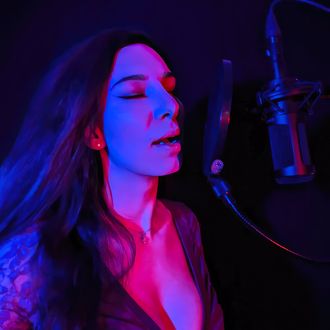 Aria Siren
Soprano and Composer
Aria Siren is a vocalist, songwriter and producer from Germany.
Aria Siren is the official singer of Pawl.D Beats (Viking producer).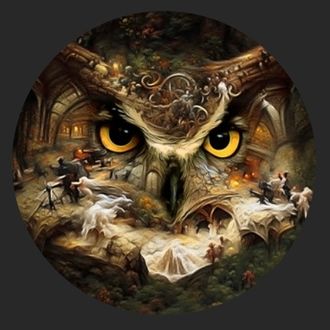 Artifex
Cinematic Composer and Producer
Emerging from a foundation as a childhood pianist and multi-instrumentalist, the music of cinematic composer Bryant Kane, under the alias Artifex, offers a refreshing blend of time-honored melodies and contemporary soundscapes. His musical inspirations span from the symphonic genius of Dvorak, Grieg, and Tchaikovsky, to modern maestros like Thomas Bergersen and Hans Zimmer. Beyond the orchestral realm, electronic elements and rock influences are very apparent in his compositions.
The name "Artifex" -- practitioner of an art, craftsman, creator -- and symbolic emblem, inspired by a serendipitous play of light on a statue, reflect his approach to music: meticulously layering upon a silent canvas to build something greater than the sum of its parts. Through his creative endeavors, Artifex hopes not just to entertain, but to kindle the creative flame in others, celebrating the boundless potential of cinematic music as a tool for inspiration.
Roxane Genot
Cellist and Fantasy Composer
Roxane Genot is a French cellist and composer whose soul is steeped in the ancient world of Celtic ballads and Medieval minstrels. She weaves the rich tapestry of traditional music into her work, echoing the magic of bygone eras. She also plays the Medieval fiddles and the Renaissance viol, which are featured in many of her recordings, such as The Court of Cintra. Her first original album, A Weakness for the Moon, is a collection of pieces written in a Celtic style and inspired by the Moon, her phases and the mystical dimension associated to her.
Roxane is also recording remotely and in studios for video game soundtracks, such as Crusader Kings III, Knights of Honor II and Wolcen Lords of Mayhem.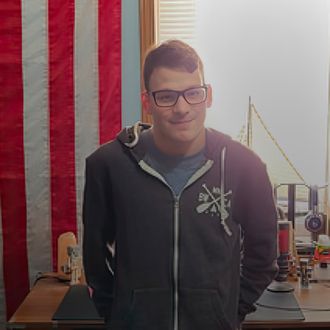 Ceej Boy
Cinematic Electronic Producer
His name is Ceej Boy tho most people know him as CJ. He is a electronic music producer known for creating different types of electronic music from dubstep to future bass to other types of music. His name is most known for dubstep. He loves taking different genres and making something entirely new out of them. CJ has a passion of trying new things never done before. He quoted "Do not be afraid of trying new things even if you do not succeed because at the end of the day you can say at least I tried"! He never gives up even if things go wrong. that is what makes him the person he is known for.
Elvya
Vocalist and Dulcimer Composer
Hi there and welcome to my world! I'm Elvya, and I love to make you feel like you're floating to another universe with my music. Surrounded by my beloved cat Luna, tegu lizard Neo and my chickens and axolotls, I live alone in a Hobbit House in a Flemish forest. On a regular day, I spend my time creating music and art. When I was 14, the Hammered Dulcimer crossed my path and enchanted me. From that moment on it has become my go to instrument to play. I absolutely LOVE collaborations, and find it beyond exhilarating to merge my distinct style with other genres and create faraway realms that touch your soul in that special way. All right from the comfort of my little studio. I'm always on the lookout to take on new and exciting projects. Anyone looking to create a beautiful new song with me is more than welcome to send a message. https://withkoji.com/@Elvya
Amy Wallace
Soprano and Composer
Amy Wallace is an accomplished vocalist from Canada, with a career spanning over a decade. Known for her powerful voice and emotive performances, she has established herself as a respected and sought-after vocalist in the music industry. She has lent her vocal talents to a variety of projects and collaborations with an array of producers and composers. Her ability to effortlessly transition between different genres and styles quickly earned her a reputation as a versatile and dynamic vocalist.
With her unique voice and dynamic performances, Amy has become a fixture in the music industry, earning praise from critics and audiences alike. She continues to inspire and captivate listeners around the world with her vocals and unbridled passion for music.
Willa Weber
Soprano and Composer
Willa Weber sings from the heart, her illustrious and affirmative vocal presence opening the doors to enchantment and fantasy, a world in which her poetic and spiritual essence soars freely around its stratosphere.
Willa Weber uses her classically trained soprano voice to capture the undivided attention of diverse audiences around the world. With her timeless style, international repertory and capacity to connect with the audience Willa Weber's performances are unforgettable, transformational experiences.
Willa has lived in India, New York, Poland and Los Angeles and is now residing in Berlin.
She performed a number of outstanding concerts with multiple Grammy Nominees Quartet San Francisco and a celebrated concert at the Kehillat Israel Synagogue in Los Angeles .
Ryan Dimmock
Violinist and Composer
London based violinist and composer of modern classical, folk, ambient and filmic sounds with background experience playing in classical orchestras as well as performing and recording with contemporary folk/rock bands and as a soloist.
I have written and recorded soundtracks for two short independent films 'Solitude' and 'Impulse' and my music has been used to accompany an artwork display at an exhibition.
I regularly record as a session musician for other artists music and film media. This has recently included recording for Active Light Sound on The EP 'Dystopia' and the short film 'The Edge of the World' as well as co-writing and recording the string parts for composer and producer Patrick Zelinski's soundtrack to the Canadian documentary 'Able'